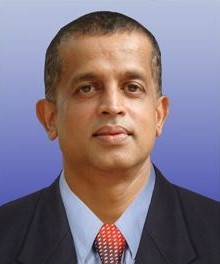 Since our establishment in 1998, our basic philosophy of helping customers and society foster better life with clean water and cleaner environment. We revolutionized the total water management market in the Island; with the latest technology and customized solutions for individual customer need. We have not only established an innovative business model focusing on total water management, but also offered a wide range of world renowned products and services to support customers for all their water related needs.
With recent development and globalization taking place in the market and ever growing competition, improvement in technology and market approach to be done continuously. Times have changed in terms of doing business; companies are now collaborating with each other globally rather than handling everything themselves. We have realized this very important factor and have teamed up with few of world's leading companies for Water Management as their sole agent Sri Lanka.
After successfully achieving the ISO certification 9001:2015 in June 2017, we have been reforming our corporate structure with strengthened governance anchored by an open, fair and clear corporate culture as stated in the company Vision. By propelling our business transformation teaming up with globally renowned principals, accelerating our solutions and services businesses, Aqua Technologies (Pvt) Ltd, strives to contribute in solving customers', environmental & water related health issues through the creation of new values in the field total water management.